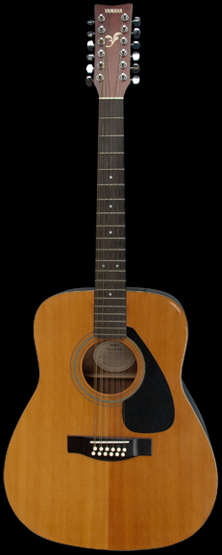 It was made in Taiwan and according to the guitar dater project the serial number (20411684) reveals that this guitar was made on April 11th 1992.
As with a lot of 12 string guitars it's very difficult to tune, so I generally keep it tuned a step or more down as this means less tension on the neck and it's more likely to stay in tune.
It doesn't get played very often, but it's nice to get it down off the wall occasionally to play Pink Floyd's 'Wish You Were Here'.